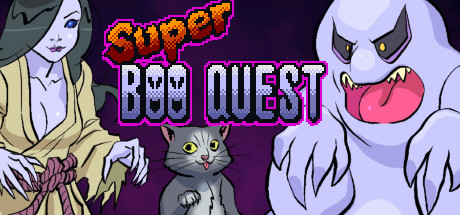 About Super Boo Quest:
Super BOO Quest is a lighthearted game suitable for every kind of player, from casual to hardcore. It is a mix of arcade, puzzle, and stealth, to be played alone or with a friend.
The game is presented with 16 bit-style graphics, as a tribute to Super Nintendo.
Story:
Five ghosts are blocked in the Earth's timeline.
In order to reach the afterlife, they need to prove their worth to Master Ghost by haunting 4 places of human history.
The five ghosts, in their current condition, are invisible to the eyes of living beings, but they cannot use yet their poltergeist powers. Additionally, every light source is deadly for them...uhm yes, even if they are dead already!
Features:
5 different ghosts to use!
2 challenge levels: Normal Mode and Master Quest!
16 bit-styled graphics and sound!
2-players co-op mode!
Scare others, avoid light, and solve puzzles!
Achievements!